INTERACTIVE DARK READING RADIO SHOW

How to Develop a Data Breach Incident Response Plan
Tuesday, June 02, 2015 1PM ET/10AM PT

From Target to Sony to Anthem, they are happening all around you: the "big" data breaches that compromise critical data and threaten the welfare of the corporate brand. Is your organization ready to respond?

Join Dark Reading Radio and two top security experts for a live, interactive Internet radio program to discuss the critical issue of cyber breach incident response. Experts will discuss the key first steps to take when a breach occurs, including data preservation and protection of digital evidence.

From there, the experts will offer recommendations on how to develop a comprehensive incident response plan, including data forensics, damage remediation, legal issues, public relations/brand management, and human resources considerations.
Not only will you hear the experts' advice, but you'll be able to participate – you can ask questions of the speakers and engage with other attendees through a live Internet chat that will shed additional insights on this critical topic.
**Can't join us live? Don't worry. You can still sign up today and view at a later date.
---
Sponsored by: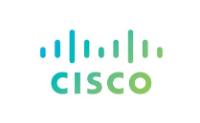 ---
You are subscribed as wangkeeree.tech@blogger.com

TO UNSUBSCRIBE:
You are receiving this email because you provided UBM Tech with your email address.
To opt-out of any future webinar offers from Dark Reading, please click here.
PRIVACY NOTICE
UBM Tech takes your privacy seriously.
To learn more, please read our Privacy Policy
FOR FURTHER COMMUNICATION, PLEASE CONTACT:
UBM Tech
2 Penn Plaza, 15th Floor
New York, NY 10121